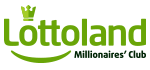 VIP €40,000 Carnival Craze Mission
A €40,000 prize pool. And that's cold, hard CASH. What stands in your way??

Your mission is to conquer these five slots challenges in as few rounds as possible.

Spin up a promoted game, join the mission and achieve all five objectives to compete for leaderboard places and a LEGENDARY €5,000 top prize.

Think you're up to the challenge? Here are your objectives:

Raptor Doublemax – Collect 50 of the highest symbol while playing the base game
Golden Fish Tank – Hit 4 wins in a row
Vikings go to Valhalla – Collect 30 free spins symbols
Valley of the Gods – Activate the statues 3 times
Neon Villains DoubleMax – Collect 40 Wild Symbols
Details
| | |
| --- | --- |
| Date: | Promotion runs from 10:00 CET on 17th February 2023 until 23:59 CET on 26th February 2023 |
| Type: | VIP Leaderboard |
| Games: | Raptor DoubleMax, Golden Fish Tank, Vikings go To Valhalla, Valley of the Gods, Neon Villains DoubleMax |
| Prizes: | A €40,000 cash prize pool allocated between 280 prize-winning leaderboard places |

Terms and Conditions
Specific Terms:
This is a mission objective based promotional offer. The number of spins made to complete the mission determines the player's position on the leaderboard. The player who completes the mission in the least number of rounds will finish at position 1 and win the 1st prize. To complete the mission, all objectives have to be fulfilled accordingly.
To participate in the promotion, players must open a qualifying game in real money mode and click "Join Now" on the promotional pop up.
Promotion runs from 10:00 CET on 17th February 2023 until 23:59 CET on 26th February 2023.
This promotion is available to new and existing players.
All real money bets on the eligible games will qualify for the campaign.
Qualifying game are: Raptor DoubleMax, Golden Fish Tank, Vikings go To Valhalla, Valley of the Gods, Neon Villains DoubleMax.
The objectives are as follows:
Raptor Doublemax – Collect 50 of the highest symbol while playing the base game
Golden Fish Tank – Hit 4 wins in a row
Vikings go to Valhalla – Collect 30 free spins symbols
Valley of the Gods – Activate the statues 3 times
Neon Villains DoubleMax – Collect 40 Wild Symbols
All players who complete the mission for the first time will be provided with a unique players number.
The unique player number will be highlighted for the players on the leaderboard in the game client to follow their position. Players who are not qualified to leaderboard will not have their position displayed.
If there are two or more players who complete the mission with the same number of rounds, the players completing it first will have the higher position on the leaderboard.
Players' position on the leaderboard can change throughout the tournament. Player's position is refreshed every 60 seconds.
Mission progress is automatically restarted when players can no longer improve the score. The best score will always be kept.
Mission progress can be restarted manually by the player after 25 spins. Restart button can be found in the game client.
The leaderboard prizes for the qualifying period are worth €40,000 and will be distributed according to the prize table.
Leaderboard prizes will be paid out as cash within 72 hours of the end of the promotional period.
Any prize amounts offered will be calculated using the current currency multiplier table as determined at the sole discretion of Lottoland.
These Terms and Conditions are supplemental to the Lottoland General Promotional Terms and Conditions, which can be found here.