Lotto Winners 08 October 2018
Lottery Winners Stories
Lottoland Winners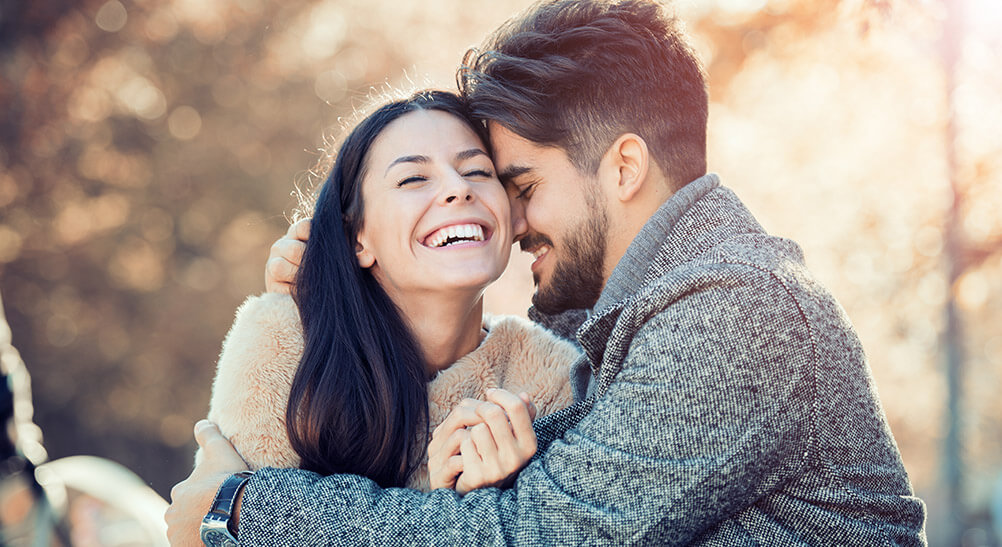 Here's our top ten list of the all-time biggest Lottoland winners, including details of how much they won, where they are from and the lottery they bet on to get their big win. And who knows, if luck is on your side perhaps your name will appear in an updated version of this article!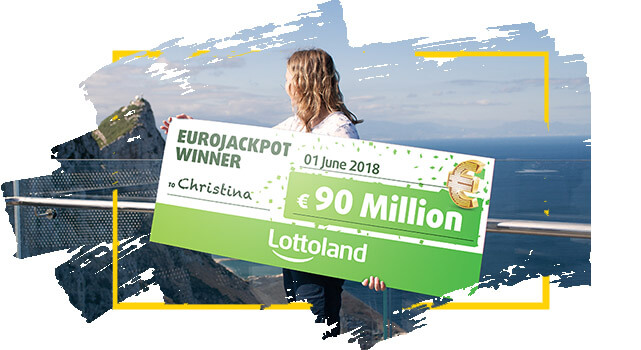 1. £79 Million (€90M): Christina (EuroJackpot)
Congratulations to Christina, a (former) office cleaner who has smashed not only Lottoland records but also the world record for an online gaming pay-out! Christina made only her second bet with Lottoland on EuroJackpot and it turned out to be an inspired selection. Apart from quitting her job Christina hopes to take a long dreamed-for trip across the United States with her lottery betting windfall. She will also make sure to treat her mother, since it was mum who suggested the winning selection of numbers.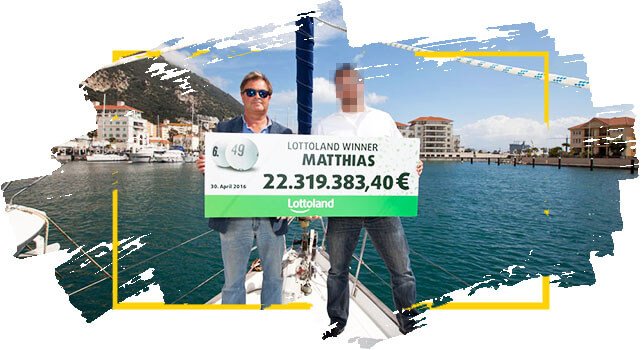 2. £19.45 Million (€22.3M): Matthias (German Lotto)
Our previous biggest winner arrived in late April 2016, when Matthias from Germany banked over €22 million. The 36-year-old won using numbers selected by his wife, and has pledged to spend his winnings on his family - as well as buying himself a new Ferrari! Matthias took the option to remain anonymous when we flew him over to pick up his cheque from us in Gibraltar, but we can assure you that he is smiling in this photo!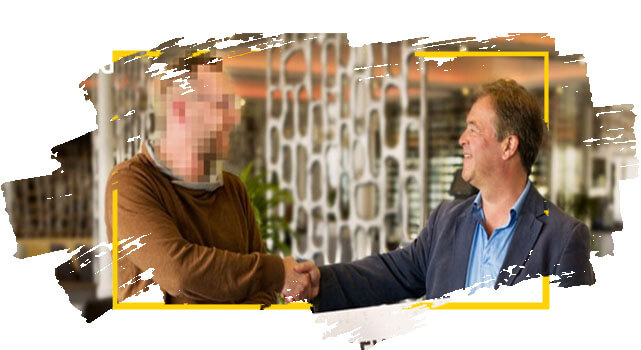 3. £12.21 Million (€14M): Michael (German Lotto)
In February 2016 Lottoland welcomed our second highest lotto winner, to Gibraltar to present him with his cheque. Michael, a modest family man, requested his identity be kept private, as he wished to enjoy his millionaire lifestyle in private. Despite his huge win, Michael intends to keep on working and insists that his winnings won't change him.
4. £3.49 Million (€4M): Anonymous (El Gordo)
Spain's El Gordo, also known as the Spanish Christmas Lottery, takes place every December on the 22nd of the month. It is considered the largest lottery in the world, thanks to the volume of money that is paid out. Thanks to Lottoland, a syndicate of players outside of Spain were able to bet on the results, and walked away with €4 million to share between themselves.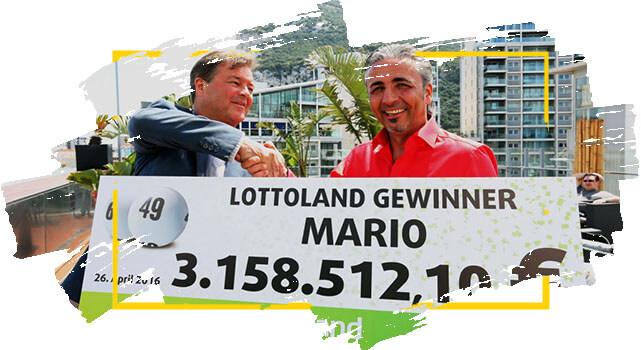 5. £2.79 Million (€3.2M): Mario (German Lotto)
Matching 6 numbers and the bonus ball meant Mario stepped right into our top 10 biggest winners list. The Italian native had already started planning his dream life when he arrived at Lottoland to collect his winner's cheque. He plans to take his family back to his homeland and settle in the Apulia region in Southern Italy, where he intends to enjoy a leisurely life managing a rural farm.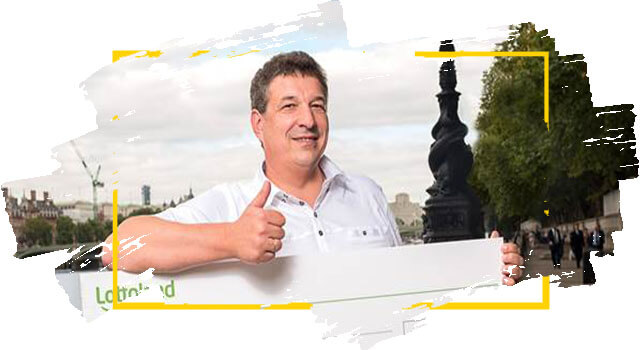 6. £1.74 Million (€2.9M): Adam (Polish Lotto)
A truck driver from the Midlands became a millionaire thanks to his 60p line on the Polish Lotto. He was met by none other than Chris Tarrant at his winner's ceremony in London, where he was presented with his novelty cheque. Lucky winner Adam started playing through Lottoland as he enjoyed being able to bet on the results via our official app. The career trucker has been behind the wheel for much of his adult life, and despite enjoying his job he hinted that the windfall might be the chance he needed to pursue other life goals.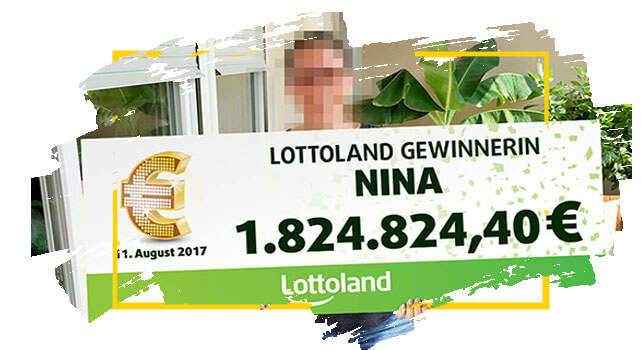 7. £1.64 Million (€1.8M): Nina (EuroJackpot)
35-year-old Nina from Germany was sitting at home with her husband when she had the idea to try a bet on EuroJackpot. They hadn't had a go for a couple of months but decided to have a crack, choosing a selection of numbers related to friends and family. They were just one number away from the top prize, but their big win means that they have already started planning trips abroad, with Australia high on the list.
8. £1.05 Million (€1.2M): Mathias (Powerball)
Mathias found out about Lottoland when he was searching for ways to bet on the big American Powerball lottery. That search certainly paid off when he won over a million with his very first bet on that lottery. Mathias lives and works in Germany but would like to invest in a house in Scandinavia, as this was where he spent many happy childhood vacations.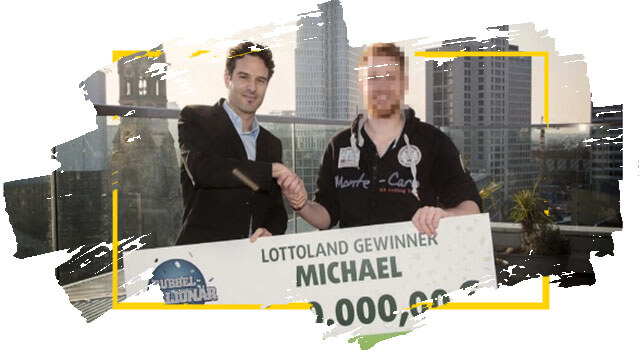 9. £872K (€1M): Michael (Germany - Instant Millionaire)
23-year-old Michael from Wolfsburg became one of our youngest Lottoland millionaires when he won by betting on Powerball. Car salesman Michael had no plans to blow his cash on a fancy sports-car though, he planned to support his local business and buy a top-of-the-line VW instead!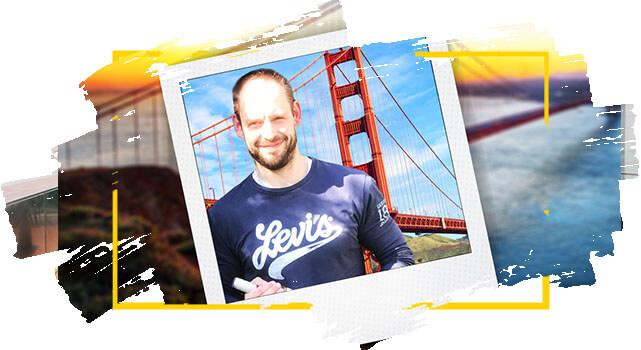 10. £800K (€917K): Denis ( EuroJackpots)
NBA fan Dennis from Germany really made a slam dunk with his big win from betting on EuroJackpots in May of 2017. He was already planning a trip Stateside but promised to do it in style after winning big with Lottoland, as he planned to upgrade his American road-trip with a nice sports car and a trip to see his beloved Golden State Warriors play in San Francisco.
Top 10 Lottoland Winners
Number
Name
Lottery
Winnings
Country
Date
1
Christina
€90,000,000
Germany
Jun 2018
2
Matthias
€22,319,000
Germany
Apr 2016
3
Michael
€14,046,000
Germany
Feb 2016
4
Anonymous
€4,000,000
Germany
Dec 2015
5
Mario
€3,159,000
Germany
Mar 2016
6
Adam
£1,840,000
United Kingdom
Aug 2015
7
Nina
€1,825,000
Germany
Aug 2018
8
Mathias
€1,202,000
Germany
Feb 2016
9
Michael
Instant Millionaire
€1 million
Germany
Feb 2017
10
Dennis
€917,000
Germany
May 2017
Note that the lottery winnings figures have been rounded to the nearest thousand & only lottery betting products currently available at Lottoland are shown.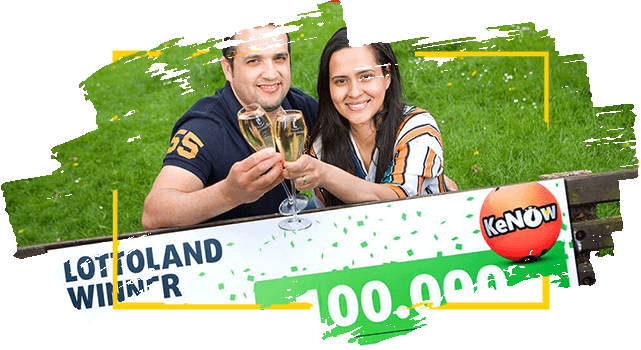 Lottoland's Latest Big UK Winner
The wins just keep coming at Lottoland! The latest recipient of a giant cheque featuring lots of digits was Marianne from Oxford, who scooped a major win betting on KeNow. The 28-year-old mother of three couldn't quite believe her eyes when she saw that her numbers had come up. In fact, Marianne had just bought a new phone and her first bet after reinstalling the Lottoland app just so happened to be worth a cool £100,000. Family comes first for Marianne and she hopes to use the money to move to a new home.
Lottoland – Lottery Operator Of The Year
In February 2017 Lottoland was voted Lottery Operator of the Year at the prestigious International Gaming Awards. Fending off competition from a whole host of rival companies, including Camelot, Lottoland has once again proven itself to be an industry leader.
Lottoland's CEO Nigel Birrell said, "This award is a fantastic testament to the hard work and creativity that has driven our business forward over the course of the past three years. It's a huge honour that our achievements are being recognised by our industry peers. I couldn't be prouder."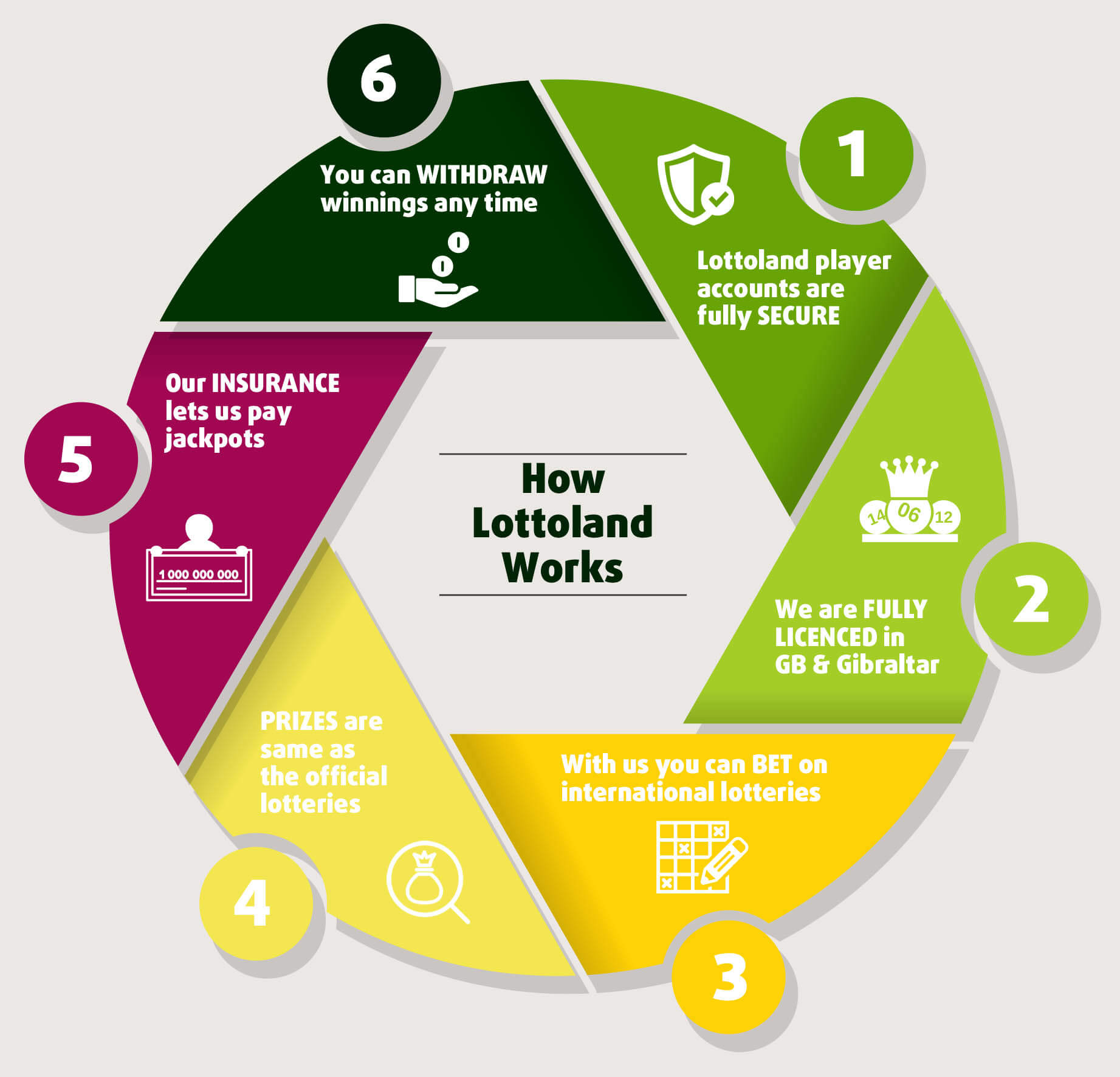 Lottoland: How it Works
When you sign up with Lottoland, you have the opportunity to bet on the results of international lotteries from all over the world. You're not playing the actual lottery, but you will win the amount of that lottery if you are lucky enough to pick the right numbers. Some people wonder how Lottoland could possible afford to pay some of the giant lottery jackpots on offer here, and whether it's all some sort of scam! Well as you can see from our list of top ten winners, we certainly can and do pay out the biggest jackpots. Smaller prizes are paid from the proceeds of ticket sales, and larger multi-million euro jackpots are paid thanks to our insurance companies. So if - for example - you were to win a massive US Powerball jackpot by betting with Lottoland, you will receive exactly what a ticket-holding winner in the United States would receive. No scam, only happy winners!
Since our launch in May 2013, Lottoland has gained over 7 million customers worldwide, and paid out hundreds of millions in prizes. And we hope and expect to pay out hundreds of millions more!
Updated: March 2018
---